Skullcap can help you recover from long-term stress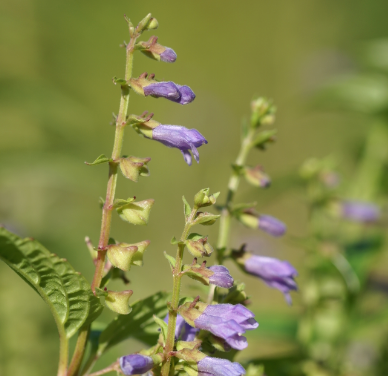 Skullcap is in the class of herbs known as nervines (medicines used to calm the nerves). It has been used historically to soothe long-term stress of any kind. That means many people throughout history have used it successfully to help recover from psychological stress (worry, anxiety), insomnia, physical strain (think recovery from a long-term illness or even the continuous stress of a smoking habit!), etc.
I use in two of my blends:
Take it Easy
herbal smoking blend and
Mother's Little Helper
herbal tea.
In
Take it Easy
, it helps both with the long-term stress on your body that smoking habitually causes AND the stress of coming off of nicotine, and perhaps some of the stress that caused you to use tobacco as a coping mechanism to begin with. The other herbs in the blend help your brain think you've had some nicotine without the addiction continuing (lobelia interacts with same neuroreceptors), healing the damage to your heart chakra that regular smoking causes (rose), relaxing that body even more (catnip), and helping heal your lungs (mullein). This blend has been said to be really great if you have headaches or insomnia too--see if it works for you and tell us if it does!
In
Mother's Little Helper
, skullcap is used to help address the long-term stress of being a mom--lack of sleep, thinking about a million things, & using your body to feed another! This blend is really great for anyone who has been under a lot of ongoing stress and needs to relax but doesn't feel like they can afford to lose their mental acuity. There is just enough rosemary to keep your mind and memory sharp. The lavender weaves back in those frayed energy edges, and both the lavender and rooibos are adaptogens. Adaptogens help normalize the body, if you are too stimulated they tend to soothe and calm you...if you are too lethargic they help stimulate you. It's a great team of herbs. I try to remember to use this tea whenever I feel like I might start screaming at my loved ones.