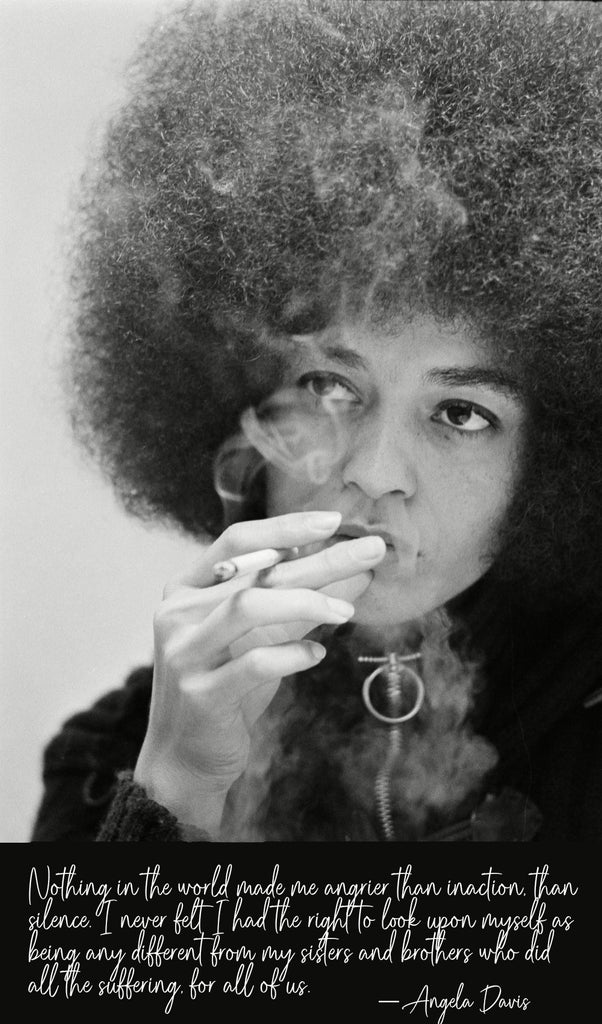 I made this smoking blend when Trump was first elected. There was a lot of panic happening. A couple of my friends moved out of the country. We were all worried what would happen. I started to see people slip into political apathy. This would not do! 
I wanted to make a smoking blend that would help people stay engaged politically and not get overwhelmed. I had an image in my mind's eye about activists plotting in a room filled with tobacco smoke. I was thinging of all the herbs that would love to make the world a better place! Hello, climate change is real and plants don't have voting rights (nettles?) or arms to throw bricks (dandelion!?).  
So I started researching plants to help with the impacts of mass hysteria and the ability stay action-oriented. To test the herbs my team would watch the news before smoking. We landed on this beautiful balance of organic and/or wildcrafted red clover, mullein leaf and flower, calendula, lemon balm, and holy basil (tulsi).  Click here to watch my video with more information.
I hope that you will take Angela Davis' messages and these plants to heart and get up and fight for the rights of our people. Who are our people? The inhabitants of this planet. We all need access to healthcare, housing, food and body sovereignty. Currently, the rights of women and children are under siege, globally and very much so in the US.
Everyone in sympathy is needed to bring us to a fair, responsible future. 
We cannot advance as a global culture while simultaneously undermining over half of our population. 
Lots of love,
Arati
from our March 15, 2023 newsletter
Continue reading