Why is it Important to Connect with and Build Community?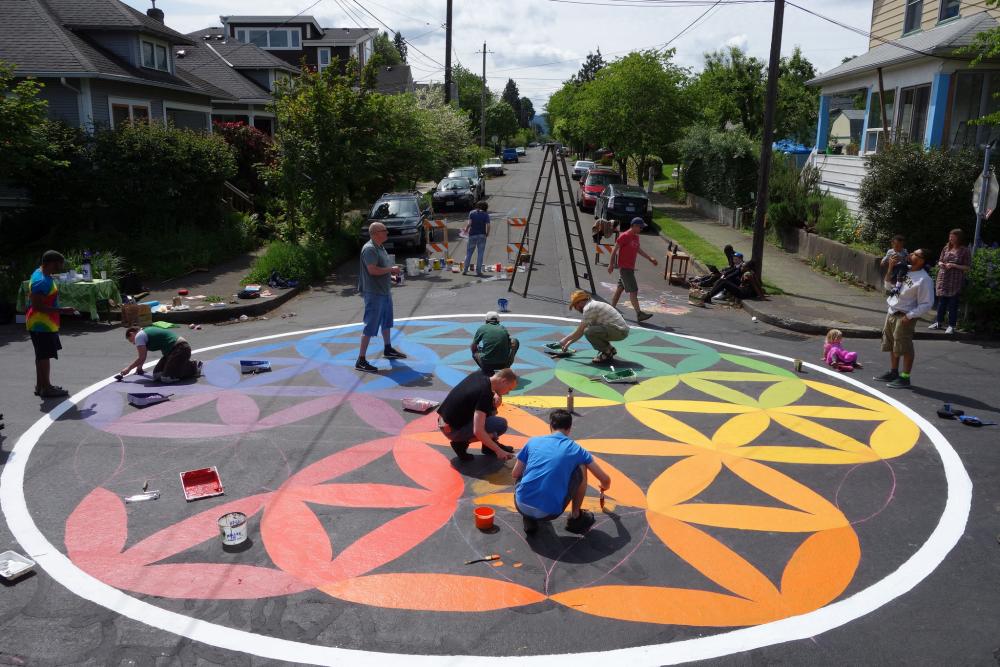 Herbs and natural remedies can help many things but, social problems like isolation, racism, misogyny, and safety concerns need other solutions too. Community building is for everyone. Here are some reasons why its important and some easy ways to get started. Improving and expanding your connections is fun and it's also important to our physical and emotional health. 
Top Reasons Why Community is Important Now: 
1. Recent studies (post pandemic, 2023)* show as many as half of adults in the US feel isolated. That's not good! On this blog I will share information about why community matters and give different methods for community building. It helps you and those around you. 
2. Many people viewing this website are here because they are trying to work on addictions to tobacco or other substances. That's great! Sometimes these habits are part of our social structure and it can feel like you have to choose between your addiction or your community. You have more options. As the Rat Park study suggests, having a engaging community and fun activities makes you less likely to turn to drugs. What?! For real: What does "Rat Park" Teach Us About Addiction? by Lloyd Sederer, MD. This article looks at a classic study examining addictive tendencies in rats living in isolation vs those living in community with fun things to do.  
3. When it comes to in-home abuse like intimate partner violence, child abuse, and elder abuse, isolation is a primary tactic of the abuser to retain their power. Knowing your neighbors, coworkers, etc better can provide an avenue for someone to get help who does not have a lot of options. There are ways to help people at risk without feeling like a therapist or overly involved. I will share resources on this blog.
4. Discrimination takes many forms (class, age, race, religion, ableism). When you get to know someone you might discover that they are not the person you they thought they were and vice verse. We all have biases and it is important to grow beyond them and learn who people really are and how we can support each other. 
5. Getting to know people can be fun! You never know where you are going to meet your new best friend or that person who is always happy to lend a tool.
My Three Favorite Ways to Build Community: 
1. Throw a block party: If you are in Portland, Oregon it is very easy to shut down your entire street or intersection to have a full-on block party. Take back the streets! Get a band, invite a food cart, did someone say bouncy house? Need a free activity: Primal scream (at least before quiet hours). Get a Portland permit here. 
2. Borrowing tools: Do you have a home improvement or craft project that you need a tool for? Ask a neighbor instead of buyiing a new one. Eventually you will have to give it back--that makes two conversations :) Plus someday you might be able to help someone else out with a lend or share. That feels good.
3. Take a new class! Here is a pick of me with some friends I met through belly dancing. The community turned out to be some of the most body positive people I have ever met. We had so much fun and played dress up. I have read some animals will die if they don't shake after a trauma. With belly dancing you aren't just shaking it off, you are having a blast shaking it off. I miss this group! The pandemic shut down our classes. Time to reconnect!
Come back to my Community Building blog for more information on connecting with others to support each other. That includes information on how to be better at receiving support! We need each other and we are all here together, let's lend a hand during struggles and celebrate whenever we can. 
The picture above brings to mind the many reasons why I have long been passionate about community building. I grew up in Iowa. There was a strong sense of neighborliness. We would connect with new neighbors, bring food, and often have block parties. This image is of an "Iowa Party" I hosted with my friends who had also moved from Iowa to Portland. We ate a whole bunch of nostalgic food including plenty of corn, lol, and some vegetarian corn dogs. Another great memory of my youth in Iowa was my mother taking me to weekly International Women's Club meetings when I was preschool age. Iowa was not racially diverse at that time, almost everyone I saw was white. Because of these club meetings I met loads of intelligent, kind, diverse women from all over the world. Most were attending the University of Iowa, often on full scholarships. I found these women to be very open-minded. That experience led me to great new people with curiousity and respect. These things can all be taught. 
More information:
*The Surgeon General's Advisory on the Healing Effects of Social Connection & Community (2023)
Arati Ursus